We can't all be team natural.
Besides how marvelous we look and feel in wigs or weaves, we like the options it gives us. Without hurting our hair, we can effectively rock short, long, curly, or straight hairstyles at our pleasure. Yet with all these standards set by the society, wig and weave wearers may sometimes feel like they are cheating the system with their not so real hair. Telling your partner that you wear wigs or weaves may turn out to be a difficult revelation when in a relationship. So many men out here expect their girlfriends to have beautiful natural hair. Well, whether or not they do, some of them still like rocking their wigs and weaves.
Here are the 7 important rules to dating a girl who wears wigs or weaves:
1.  Don't touch our wigs or weaves.
A good weave or wig may look just as good as the real thing and you might just get tempted to run your fingers through it. DON'T. Simply admire it from a distance.
IMAGE: GIPHY
2. Don't come telling us how we look better in our natural hair.
There's nothing that annoys a girl who actively enjoys her wigs or weaves by someone who tells her that she's better off without them. In it's own way it is  a compliment, but not after the second time.  Learn to respect your girl's choices and interests.
IMAGE: CAMPUS GIRL
3. Better yet, just don't talk about the weave or wig at all.
Unless you want to compliment the hairstyle, or provide a helpful suggestion.
IMAGE: PINTEREST
4. Expect a constant change of hairstyle every so often.
Don't be alarmed, enjoy it, especially if it looks good.
             Image: Huffington Post 
5. You better look at her like this every time she is rocking her wig or weave.
Image: Bustle 
6. But don't stare directly at the wig or weave  though, as if you're trying to inspect it.
It might make you seem judgmental, we don't need that.
IMAGE: LOVEECCENCE
7. And more importantly, that you still look at her with love and lust in your eyes as she's taking her wig off or has tucked her weave in a hair net for the night.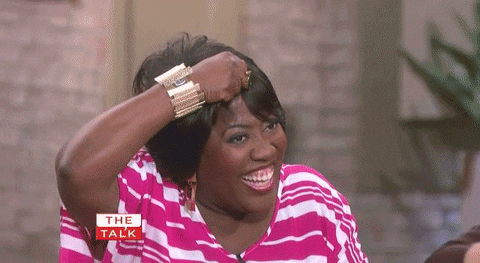 IMAGE: GIPHY
7 Important Rules To Dating a Girl Who Wears Wigs or Weaves
Reviewed by
odewole Olusegun
on
Monday, June 04, 2018
Rating: